Venue
All events of the conference, welcome reception, banquet dinner, meals and conference sessions, will be held at  the « Manoir des Sables hotel », located in beautiful Magog-Orford, near Sherbrooke, Québec, Canada.
Manoir des Sables
90, des Jardins Avenue
Orford (Quebec) J1X 6M6
CANADA
Phone: 1 819 847-4747
Fax: 1 819 847-3519
Toll Free: 1 877 845-5344
info@manoirdessables.com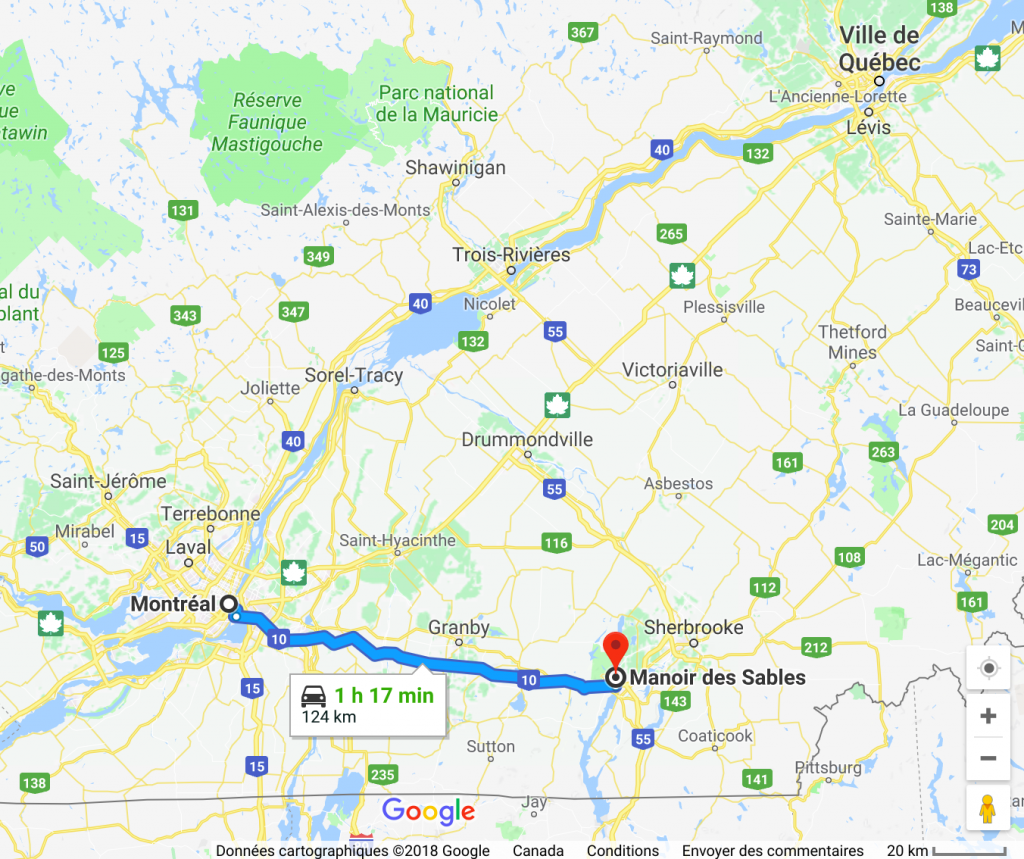 A contingent of 80 rooms is available until September 10 at a special rate of CAD $ 139 (regular room) to 145 (deluxe room) + taxes per night. Rooms can also be shared by two persons at the rate of CAD $ 69.50 (regular room) to 72.50 (deluxe room) + taxes per night per person. If you wish to share a room but do not have a roomate, please contact Safa Jammali before calling the hotel for your reservation.
Reservation: Call +1 819 847-4747
Transportation and directions
– By shuttle. Aeroshuttle provides a personalized transportation service between Montreal Airport and the Eastern Townships tourist region. The service is tailored to the arrival and departure times of guests at the airport and will transport you directly to and from the conference hotel. The fare is $ 120 taxe + tx per round trip.
Reservation: https://aeronavette.ca/en/reservation/
– By car. The trip between Montreal Airport and Manoir des Sables takes approximately 90 minutes. Cars can be rented at Montreal Airport from rental agencies at the airport. Parking at the conference hotel is free.
Special convention rates are offered by the rental agency Hertz at the airport (Flat per day rate on Full Size Vehicules "class car F" from October 2nd to 19th, and reduced price on their Neverlost GPS units). Please contact Sarah Belhamiti to obtain the convention number for the discount.
Reservation: https://www.hertz.ca/rentacar/reservation/
The conference will provide an online service for carpooling twinning (TBA).